Posted by Lily on 25th Nov 2014
Nice day everyone!
We are updating some more rewards and are trying to make more benefits for both our new and returning customers!
Here are three programs we have:
1 The Fanplusfriend Points
We have sent email to customers who registered our website, and here are some more latest details:
Q: How do I join the Fanplusfriend Rewards?
Customers having our store accounts are automatically enrolled. You may click the left bottom banner and see details of your points. For new customers, don't forget to create an account during checkout on your next purchase.
Q: How do I earn points?
Earn 1 point for every $1 spent (this has been updated, not the original one in email) !
*Order value will be over $35 (shipping fee excluded) to earn points.
*Points will be automatically issued after order status changes to shipped/completed.
*Points will be subtracted if order canceled or refunded.
Q: How do I redeem rewards points?
The points can be used directly in your next orders in this way: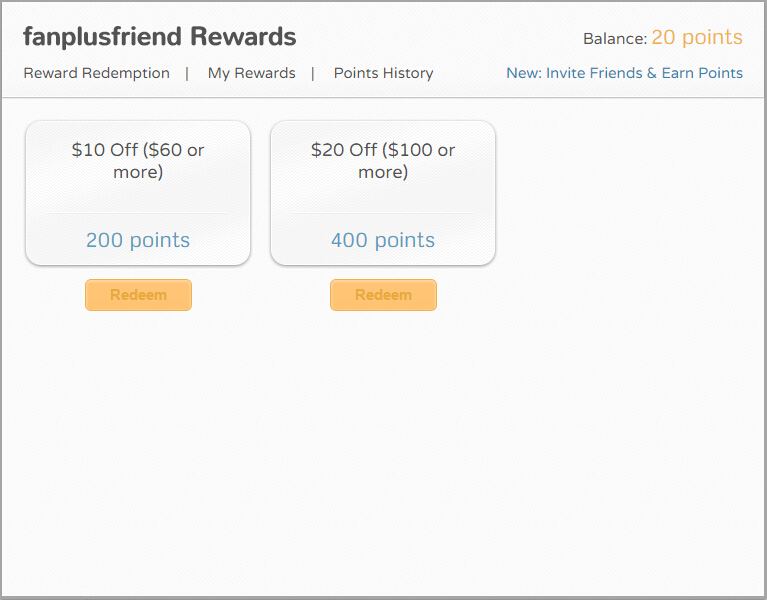 2 Refer-a-Friend Reward
Send your referral link to friends to earn reward for both you and your friend:
You'll receive a $3 store credit and your friend will get a 5% off discount for first purchase: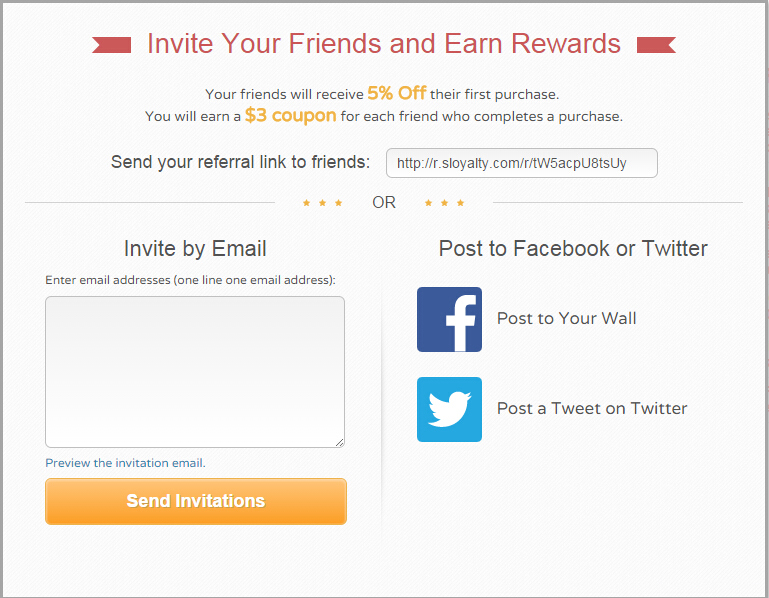 3 New Fans in Facebook and Twitter
Like our Facebook page or follow Tweeter will get a 5% discount off for first purchase.
This Overlay will be displayed to visitors on the 1st, 10th, 30th page view: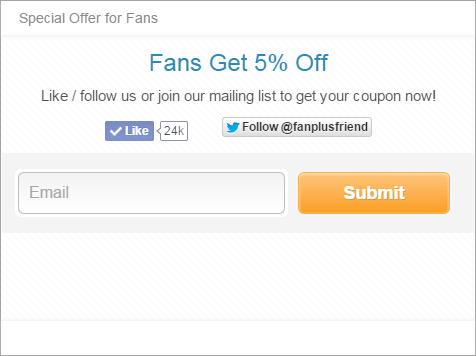 If you have any questions, please contact Lily <[email protected]> .