Posted by Lily on 12th Jul 2023
HI,
Thanks for your persistent support.
Following are the steps on how to redeem Fanplusfriend Points.
Redeem the points and you'll get multiple discounts!
Step 1:
Log in to the website, check the left bottom of the page, you'll see a small banner:

Step 2:
Click Fanplusfriend Reards banner, the window looks like the following:
Check "Account" for all the details of your points.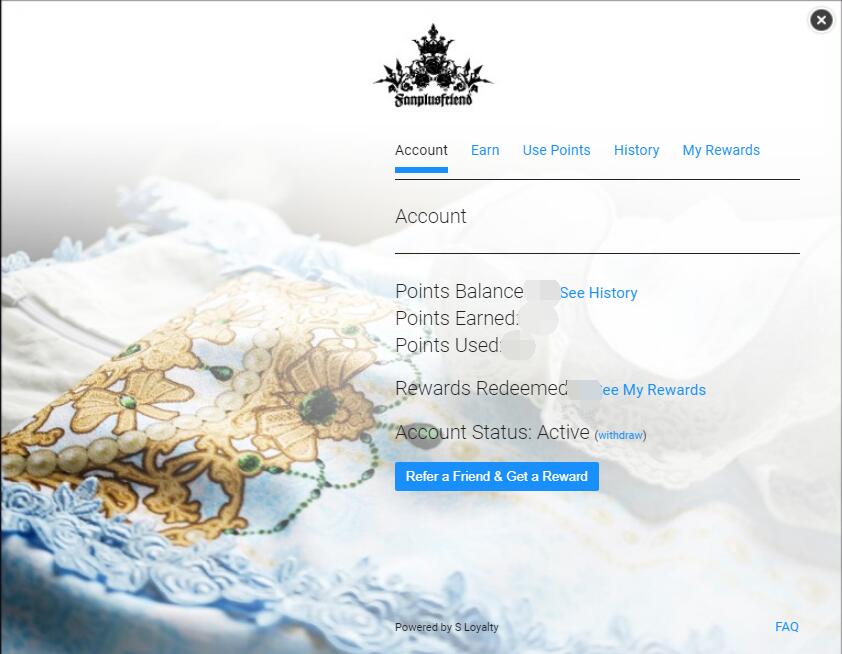 Step 3:
Click "Use Points"---"Get Code" to redeem the points.
**There's a minimum order total (Shipping fee Not included) for each code, please do notice this and get the proper code according to your order total.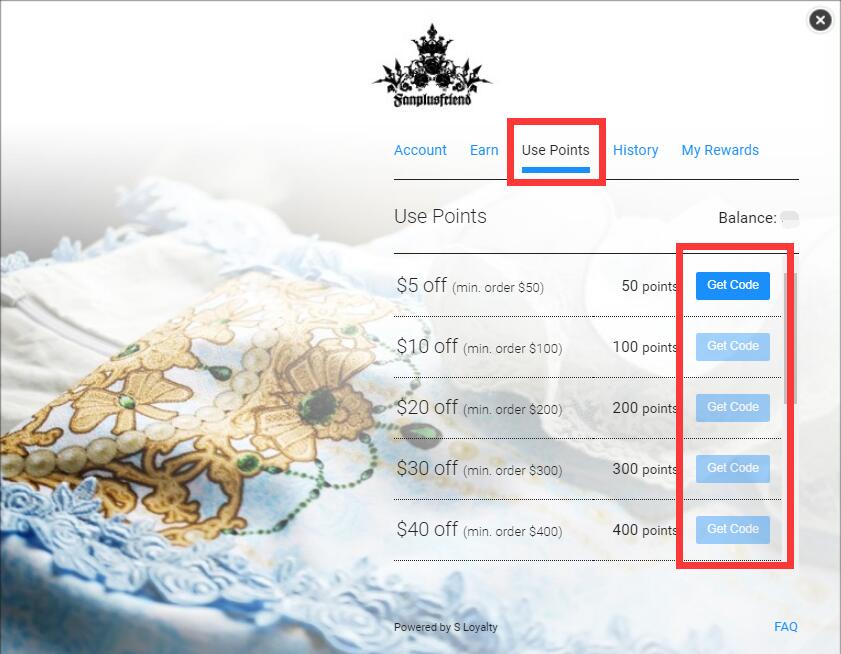 Step 4:
A new coupon code will be provided, copy the code to use in your shopping cart: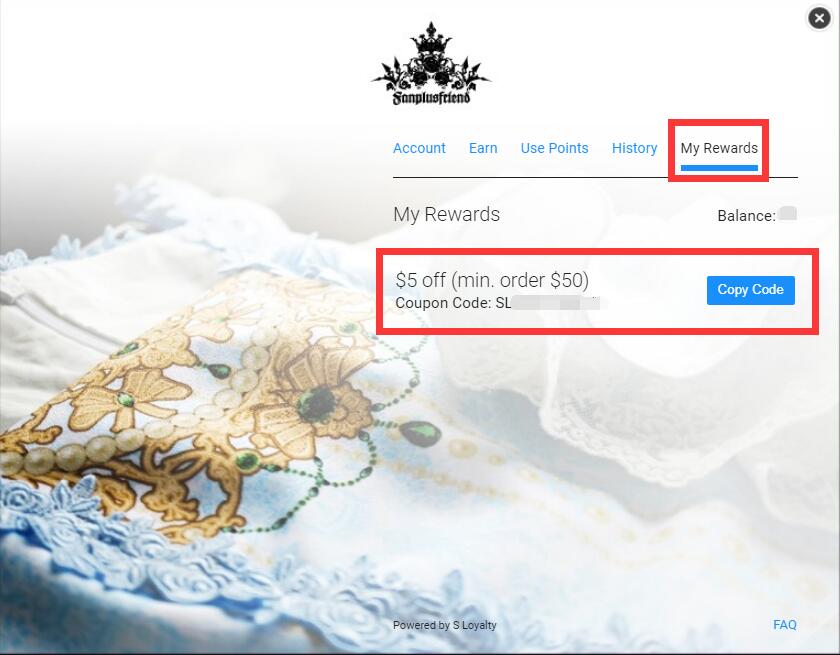 More details on how to use a coupon code:
https://www.fanplusfriend.com/how-to-use-fanplusfriend-vip-coupon-code/